Regulating Naturopathic Medicine since 1954.

---
Vision

People enjoy the health benefits of highly qualified, leading edge naturopathic medicine in Saskatchewan.
Mission

Regulate and assure the safe, highly qualified practice of naturopathic medicine in Saskatchewan:
a. By working effectively with the government and stakeholders in the public interest; and
b. Through a legislated regulatory mandate provided by the Government of Saskatchewan.
About the SANP
​
Naturopathic Medicine is a regulated health profession in Saskatchewan (
The Naturopathy Act, 1978
).
The SANP or
Saskatchewan Association of Naturopathic Practitioners
is the governing body for Naturopathic Doctors in the province of Saskatchewan.
~ We are responsible for the licensing and regulation of Naturopathic Doctors in the province of Saskatchewan. We ensure that all members are trained and educated according to our rigorous standards.
~ Our
Board
is composed of five members: President, Vice-president, Registrar, Secretary and Treasurer.
~ We have employed a part-time Executive Director.
~ We are engaged in on-going government negotiations regarding our Act and Bylaws, ensuring they stay up to date and consistent for a rapidly changing and growing profession.
~ We oversee all inquiries and complaints regarding professional conduct and public safety.
~ We are available as a public resource and we provide information and position statements on health topics and issues.
~ We work closely with the Canadian Association of Naturopathic Doctors (
www.cand.ca
).
~ We are a member of the Saskatchewan
Network of Inter-professional Regulatory Organizations (NIRO).
Together with our NIRO colleagues we work to protect the people of Saskachewan.
~ We publish an Annual Report, accessible via the links below
The SANP to become the College of Naturopathic Doctors of Saskatchewan: new legislation is on the way!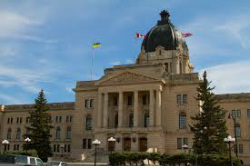 Naturopathic Medicine has been receiving some significant press these days and the months ahead will be no different. For the first time since 1978 our legislation with the Saskatchewan Ministry of Health will be updated.



Naturopathic Doctors have been a part of a regulated health profession with the Ministry of Health since 1954. With the new legislation, however, Naturopathic Doctors will be able to practice to their full scope.

The most significant changes we will see include the transition from an Association to a College, hence the name change to the College of Naturopathic Doctors of Saskatchewan. We will also have enhanced title protection: this will help ensure the public is more clear about whom they are choosing as a regulated authority in the field of Naturopathic Medicine. With "natural" and "alternative" therapies being en vogue these days you want to ensure that the Doctor you are seeing for your health care is an educated, trained, and fully licensed health care practitioner.
Further changes include access to prescription medications, such as bioidentical hormones and high dose nutrients, and access to laboratory services.
Over the next few months we will be doing the work necessary to bring The Naturopathic Medicine Act 2015 and its associated bylaws into force and hope they will be proclaimed and in force by late 2015, early 2016.

---
Listen to us on CBC's The Afternoon Edition:

---
Listen to us on News Talk CJME with Jill Slater and Dave Arnold: