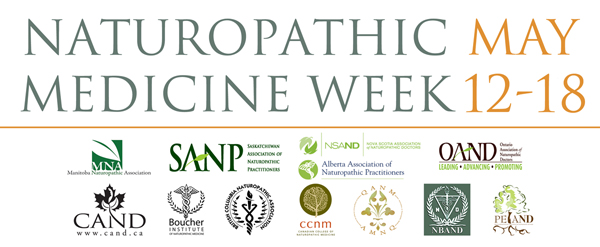 Free Healthy Living Events Held Across Canada May 12-18, 2014

During Naturopathic Medicine Week (May 12-18, 2014) naturopathic doctors across Canada will be teaching members of their community about the value of naturopathic medicine, healthy living and disease prevention.

Join naturopathic doctors in your area for free events and meet & greet sessions held at local book stores, community hubs and health clinics. Topics will include: a naturopathic doctor's approach to stress, eating for energy and health, pregnancy, peri-menopause, digestive issues, and the benefits of naturopathic medicine.

Check back to our website regularly as we continue to post events for Saskatchewan!